About
Sharing Info Smarter

Contact-free and environmentally friendly.
Built for a Mobile-first Digital Economy.
ProfileMe provides a platform that makes direct communication with your client, and prospects like them, impossibly easy.
One Click to share everything your client needs to know, right to the place where we spend the most time, our phones.
Make a great first impression and make it simple for your client to:
Get in touch.
Get to know who you are, what you do and why you do it.
To verify you and build trust.
To drive engagement and referrals.
Share your profile, backed by the power of your personal or corporate brand, at the click of a button. All within one beautifully designed interface, from your phone's home screen. Grow, enhance and excellerate your Digital Footprint.
Sharing has never been this easy!
Featured Clients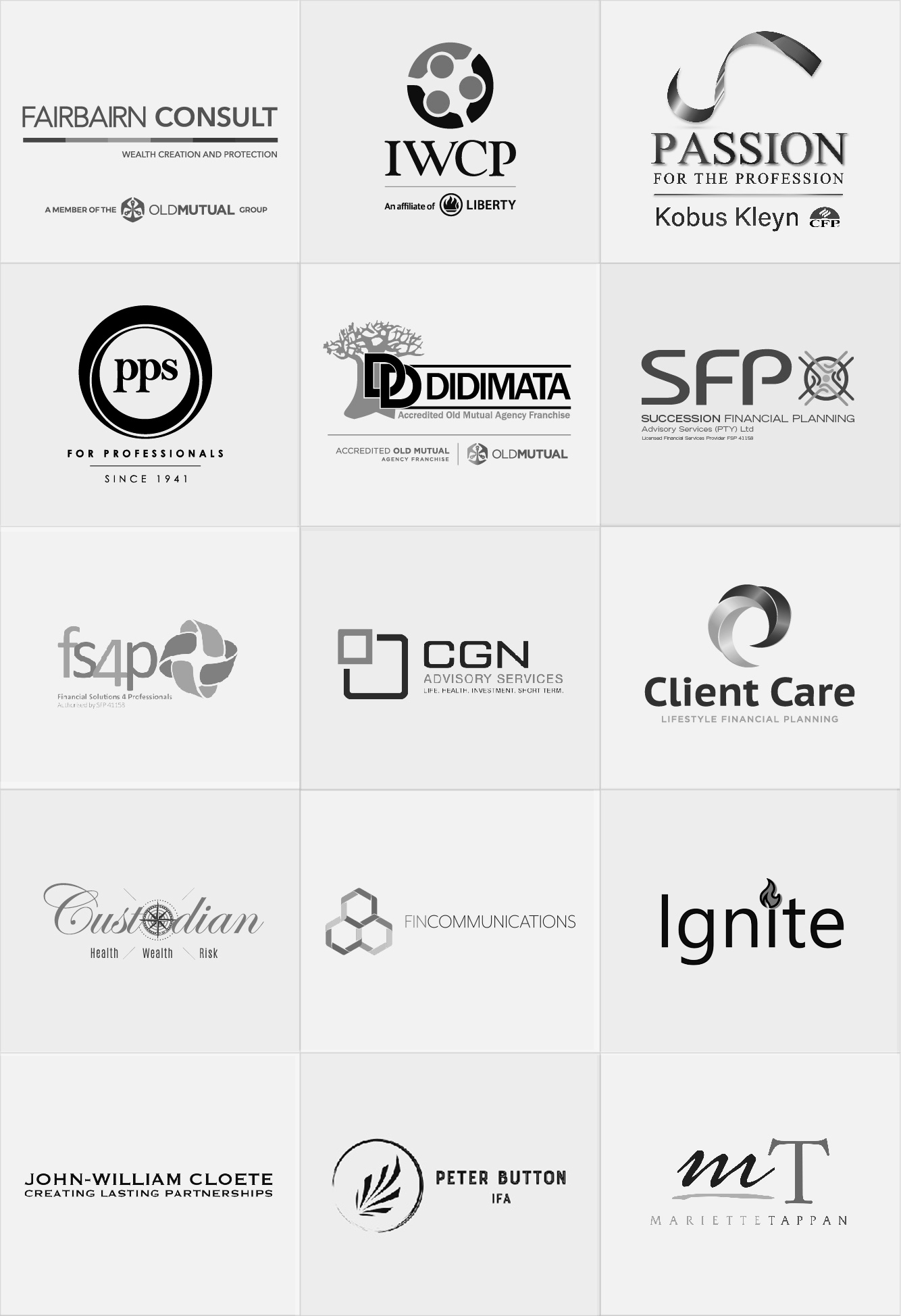 Endorsements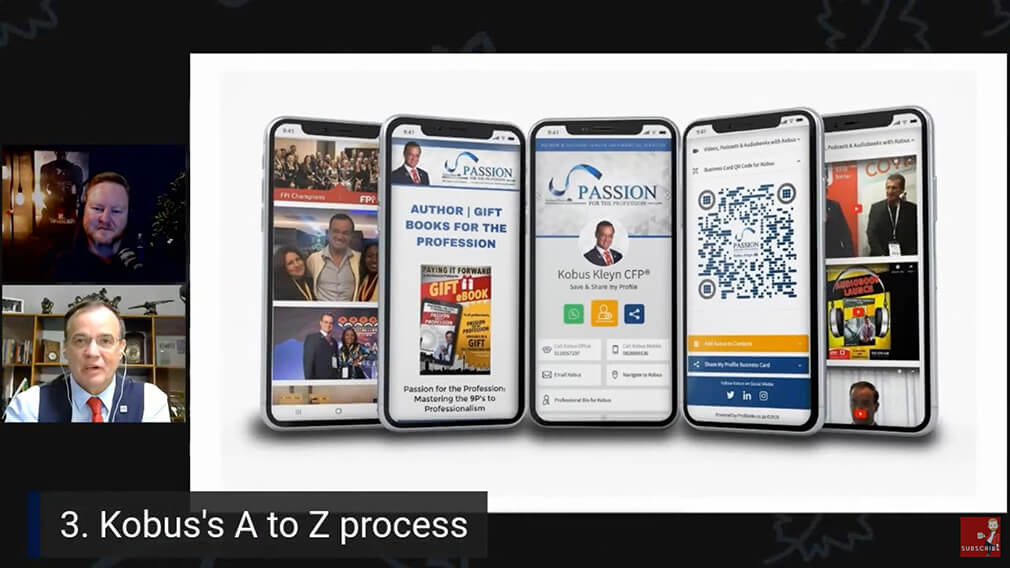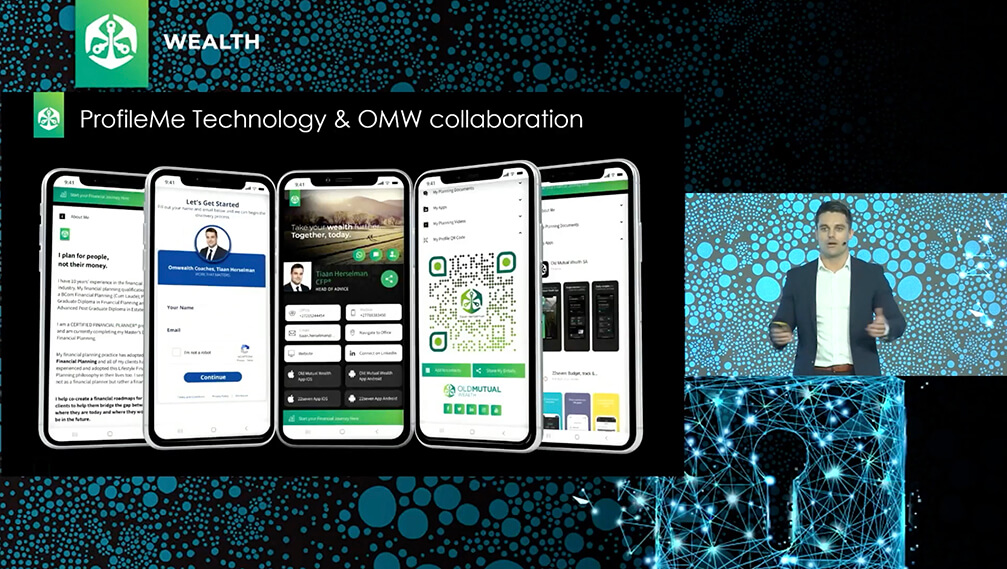 ------- Testimonials Start Here -------

"It is by far one of my best investments I have made. It is entrenched in my practice and adds immense value to my value-proposition and my personal brand. I am very proud to use it daily!"
KOBUS KLEYN CFP®

"Out of the box implementation at scale. This makes it so effective and affordable for advisors to simply point clients and prospects in the right direction to get us closer to making good financial decisions."
H. ADAM HHOLT, CFP®, ChFC®: CEO at Asset-Map


"After starting a new business we were looking for innovative ways to enhance our value proposition to clients, advisors and save money. ProfileMe have done this and more for us! It has helped us break the trust barrier before meeting clients, it portrays our team in an extremely professional manner and it helped with the referral process due to the ease of sharing. After the templates has been set the sign on process for new people is extremely easy and the same for removal of people. We have not used any printed business cards for the last 16 months."
CHRIS OOSTHUISEN: MD, IWCP

"Using ProfileMe is a no-brainer!! Can't wait to get mine... The level of care, attention to detail and creativity put into each client is mind blowing!"
FRANCOIS DU TOIT CFP®

"My kaartjie kook! Ek is trots op met ProfilMe te assosieer. Beste value add wat ek kon in belê! Dit gee jou daai edge van 'Ek doen dinge anders' en skep 'n holistic brand view. Kliente sien jou op 'n hele ander vlak van professionaliteit."
JOHN-WILLIAM CLOETE

"Thank you for being part of our journey. If ever planners wondered about the applicability and functionality of a Digital Online Profile, the situation we currently experience is a case in point."
MARIUS VAN DER MERWE: MD, SFP

"Definitely one of the most efficient engagement platforms I've ever encountered."
STEFAN BOTHMA CFP®

"ProfileMe has opened a totally new method of marketing and leaving a footprint in the market for me. It also gives my business a much more professional look and way of approaching me from one single platform."
GERRIT RHEEDER CFP®